Last night 5sos attended the 2nd annual iHeart Radio Music Awards which turned out to be an eventful and very successful night. The show was held at the Shrine Auditorium in Los Angeles on Sunday, March 29. First off all, the boys owned the red carpet looking stunner (as usual!).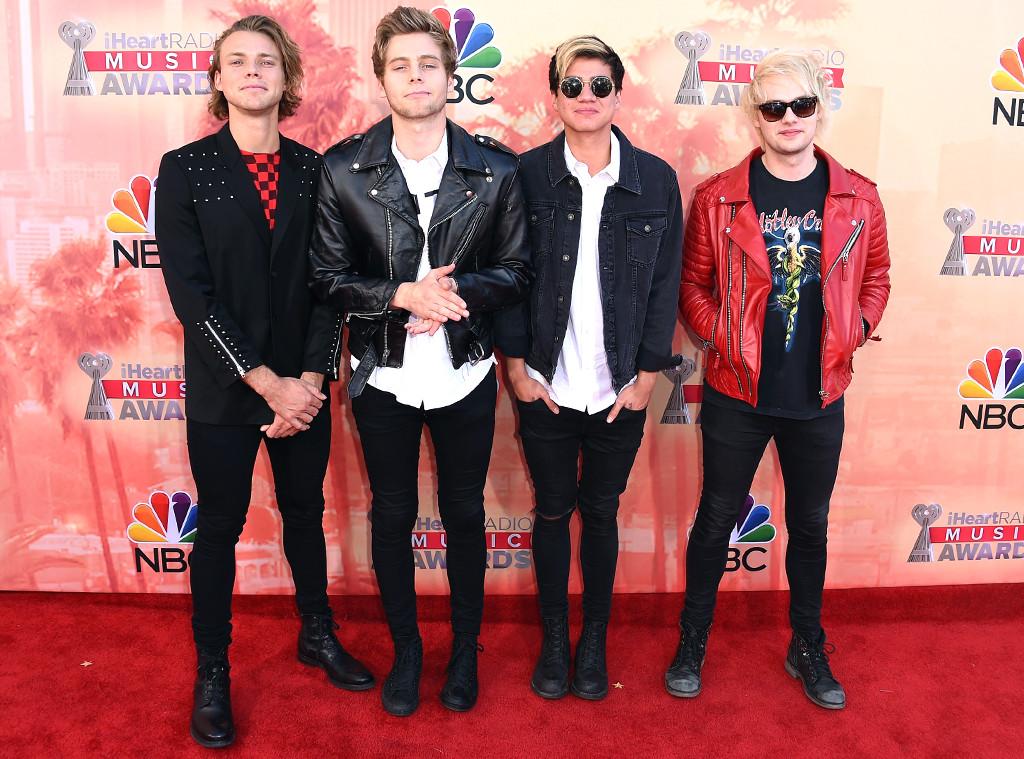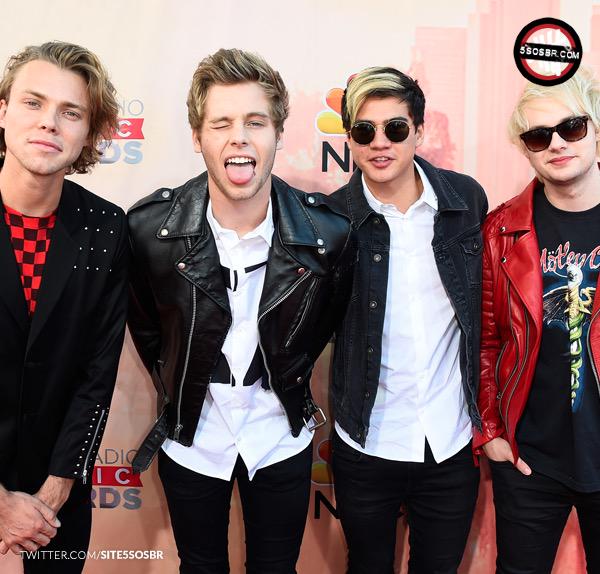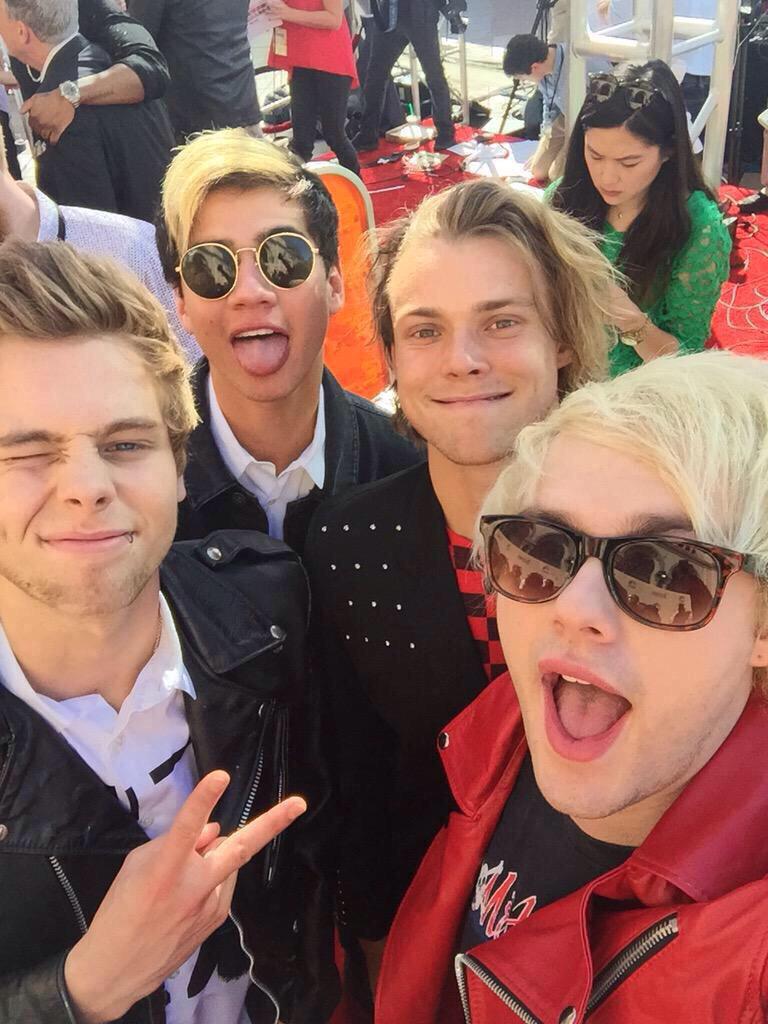 The first event of the night for 5sos was presenting for Meghan Trainor's performance! Michael mostly spoke here…I forsee a calling in tv personality!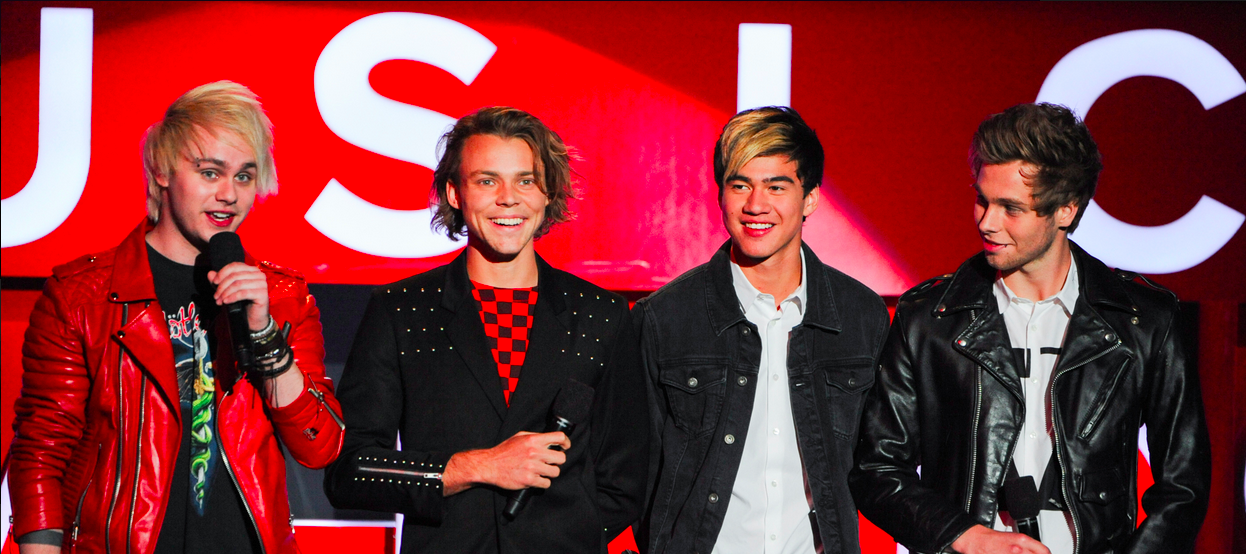 The second, and best event of the night for the boys was taking home an award for Best Fan Army! We could not be more proud of the 5sos fam for voting like crazy for us all to win this award. This is definitely going to be one of their favorite awards! What a successful night!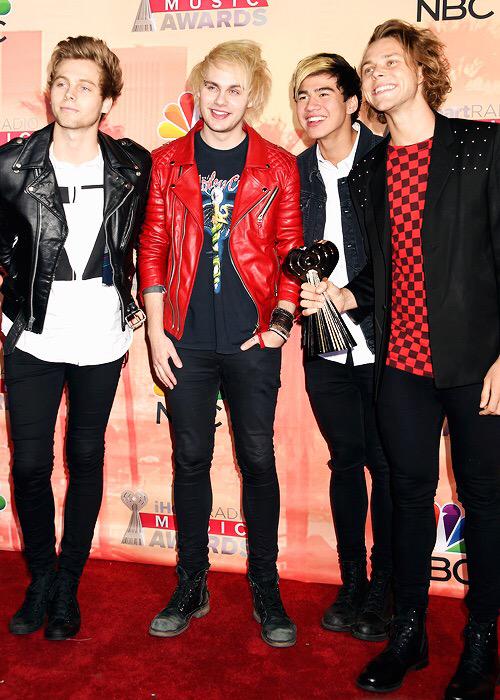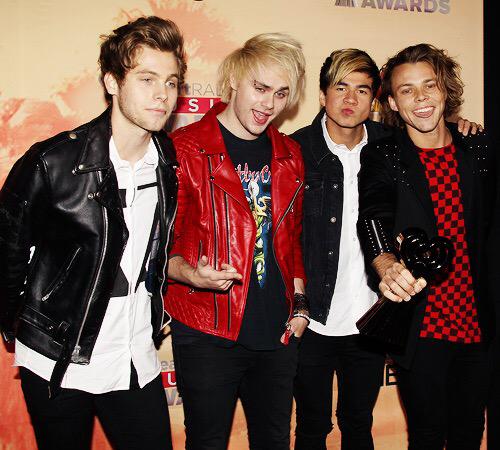 After endless hashtagging, weeks upon voting, finally 5sos Fam proved they are an unstoppable, unbeatable force. We are so proud to take home this very special award that not only belongs to the band- but the whole fam!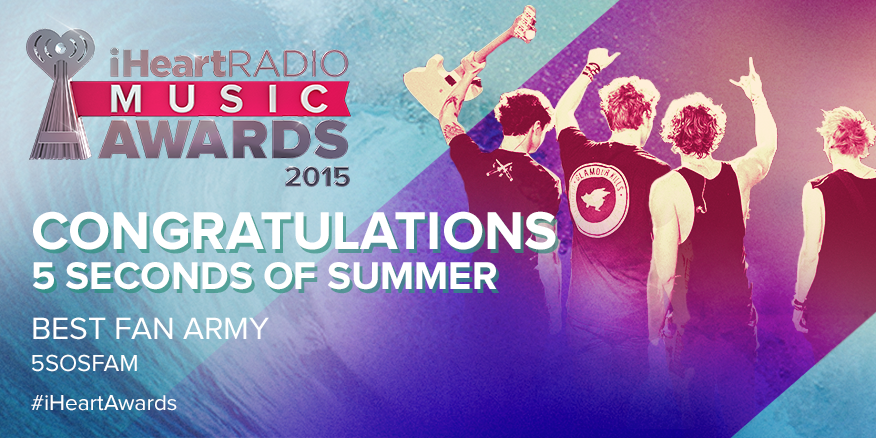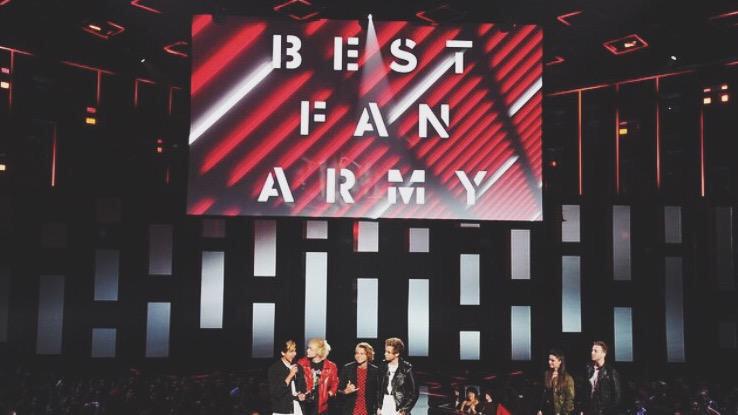 5sos closed the Kids Choice Awards with a slimey performance of "What I Like About You" ! The boys seemed to have had an incredible time at the awards show last night. Here's a few photos of the slime-fest in action!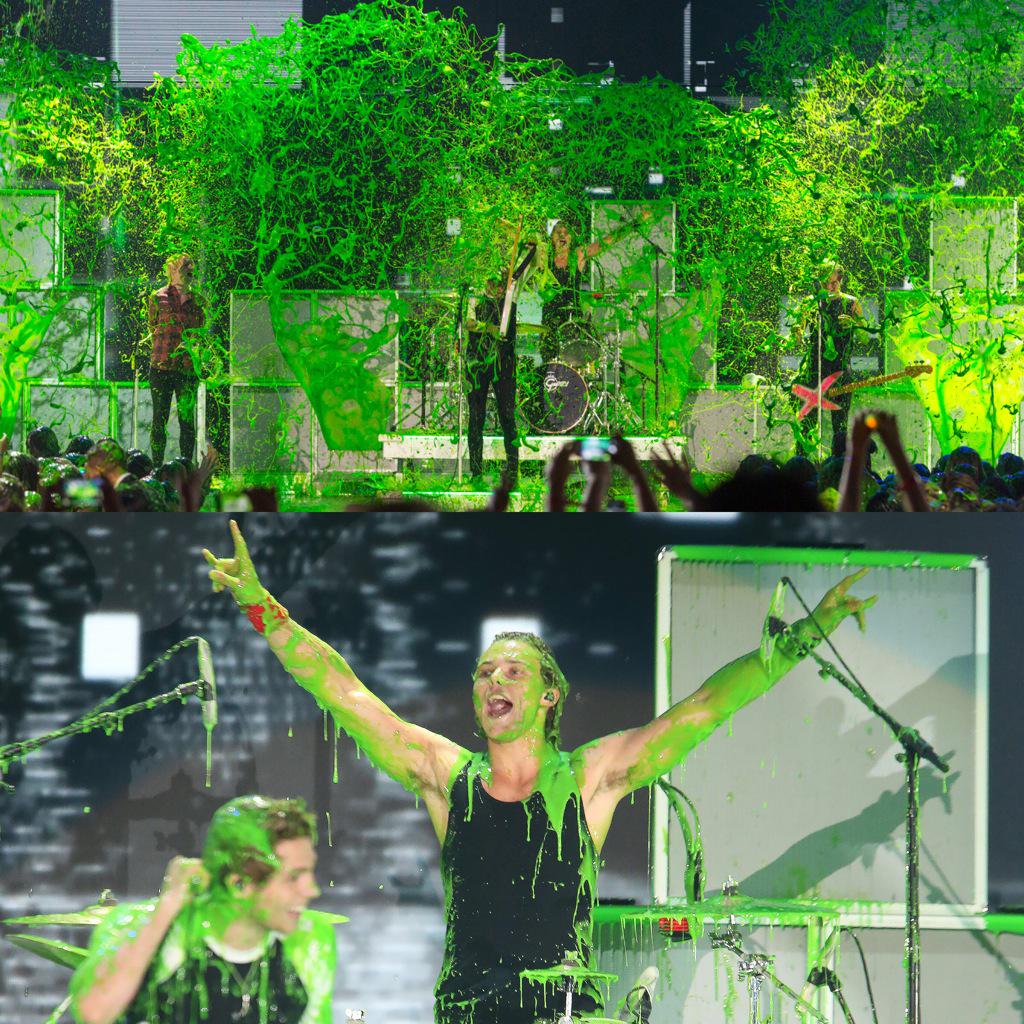 5 Seconds of Summer has signed their first artist to their record label Hi Or Hey Records! The label was started in 2014 in partnership with Capitol Records. Nothing much was done with it until now. Check out 5SOS's statement and announcement video below!
"Last year we setup Hi Or Hey Records and since then we've been looking for a band we really believe in and whose music we love, and think you'd love ! And we've finally found that band!! So introducing you all to our first ever Hi Or Hey Records signing…. @Hey Violet ! Check out their videos and follow them
Watch their latest song below!"
Announcement Video

Hey Violet "This Is Why" (Music Video)

Source: Hi Or Hey Records
5SOS has won the "Breakthrough Songwriter Of The Year" award at the 2015 APRA Awards which celebrate excellence in contemporary Australian music, honoring songwriters and publishers that have achieved outstanding success in their fields.
By winning this award, 5 Seconds of Summer continues to prove that they're one of Australia's most successful pop rock exports.
Source:
News.com.au
We sense something big Hi Or Hey Records related is happening soon. After months of inactivity, the official twitter and instagram are now active again. After months and months of little to no content on the official website, content has now been added to the website! So what is happening? We don't know, but I bet it's something awesome! Can't wait to find out! Comment this post or tweet us what you think is going on!
Dutch Scene recently interviewed Jack Barakat from All Time Low during which he was asked about 5 Seconds of Summer and if they influenced ATL's new music in any way. Go to the 5:10 mark to check out what he had to say about 5SOS, their influence on All Time Low, and his take on being with them on tour for a few days.