Check out 5SOS's V Music Channel Australia's OZ Artist of the Year Award! It's the first award that the band has ever won! Congrats boys!! So proud of how far you guys have come in 2 years! Can't wait for TONS more awesomeness to come!
Do you write 5SOS Fanfic? Were looking for some people to help us run our Fanfic site. Not to mention, if you write 5SOS fanfic to post it on our site and help get things rolling! If you'd like to help, shoot us an email or tweet and let us know!
Thanks
BIG NEWS EVERYONE! 5SOS has signed with Capitol Records! The boys sent out a newsletter update last month and gave an update about their time in the UK and also dropped that bomb on us! Check out what they had to say below:
Hi everyone

We've been in London for just over a week now and it's wicked to be back !! Everyone's still jet lagged and it's turned the band into a morning one :p It was so good to be in Aus and spend quality time with our families for a while. We barely left our houses Can't wait to go back again for holidays next month and see all your pretty faces

While we're here, we're going to keep working on writing music. The other day we wrote a song with Mike Duce from the band Lower Than Atlantis and Dan Lancaster, which we love and think you guys are going to love!!! We start rehearsals for our 2 London shows at KOKO in a few days. This is the most excited we've ever been for a show. It's our biggest one we've played to date!! Can't wait to come back to tour the whole of the UK and hopefully the world one day

We also have some AMAZING news which is really exciting for us boys – we've recently signed to Capitol Records!! They work with artists like Sick Puppies and Katy Perry (Cal is planning to propose soon. Will keep you updated…). Our team is awesome and really believes in us and our music – some of the best and coolest people we've met

Lastly just want to say a massive THANKYOU to every single one of you who have helped make our dream come true. We wouldn't be here without you, 5SOS fam. We're truly the luckiest teenagers in the world to have you.

Love you! x
Cal, Luke, Ash & Mike
Check out some pics that 5SOS posted on their Facebook page from their fan meetup in Los Angeles! View the rest of the set HERE!
Congrats to 5SOS as they are Channel V's Oz Artist of the Year!!
It's time to announce the [V] Oz Artist of the Year, thanks to http://t.co/4Bl35Oy67O. And the winner is… @5SOS!

— Channel [V] (@channelv) December 6, 2013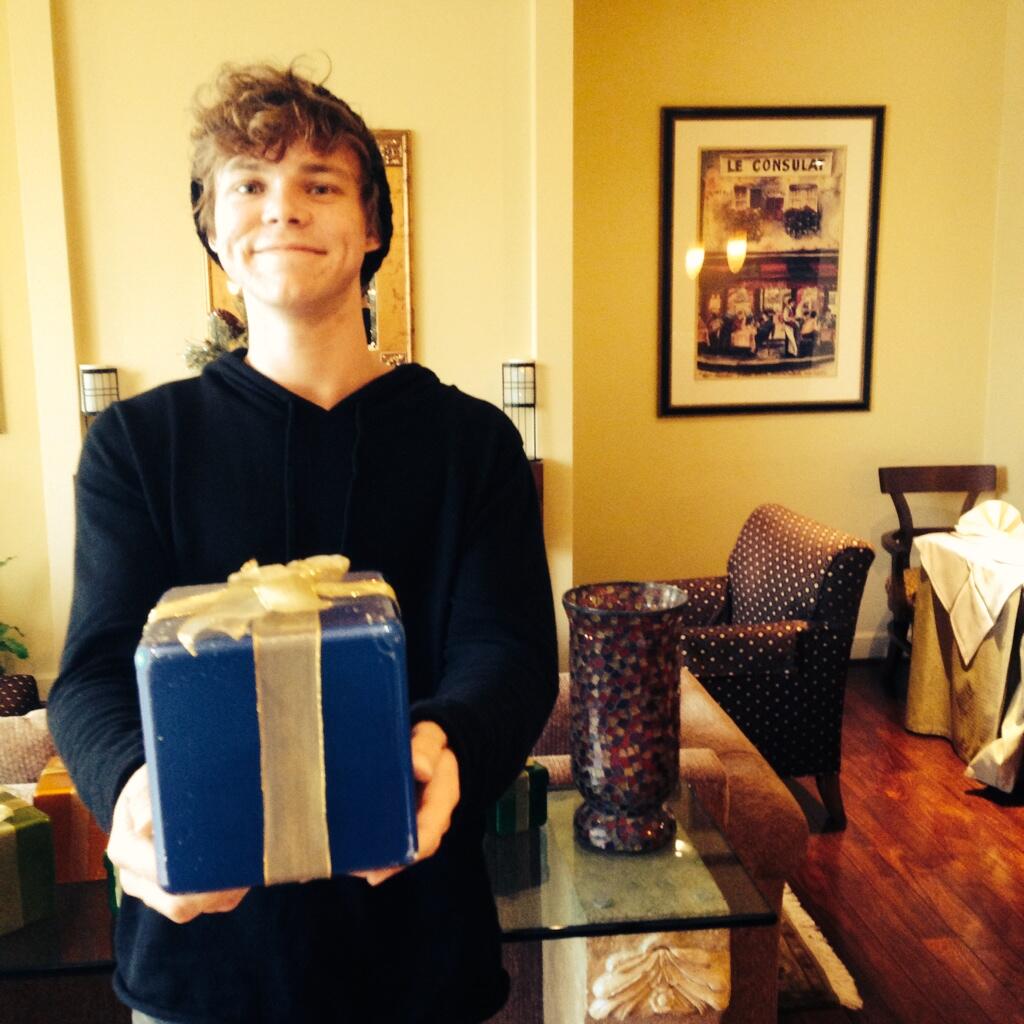 Check out some photos from the KOKO show that 5SOS has posted on their Facebook page! View the rest of the photos HERE!